Monte Freddo: Where happiness is shaped like ice cream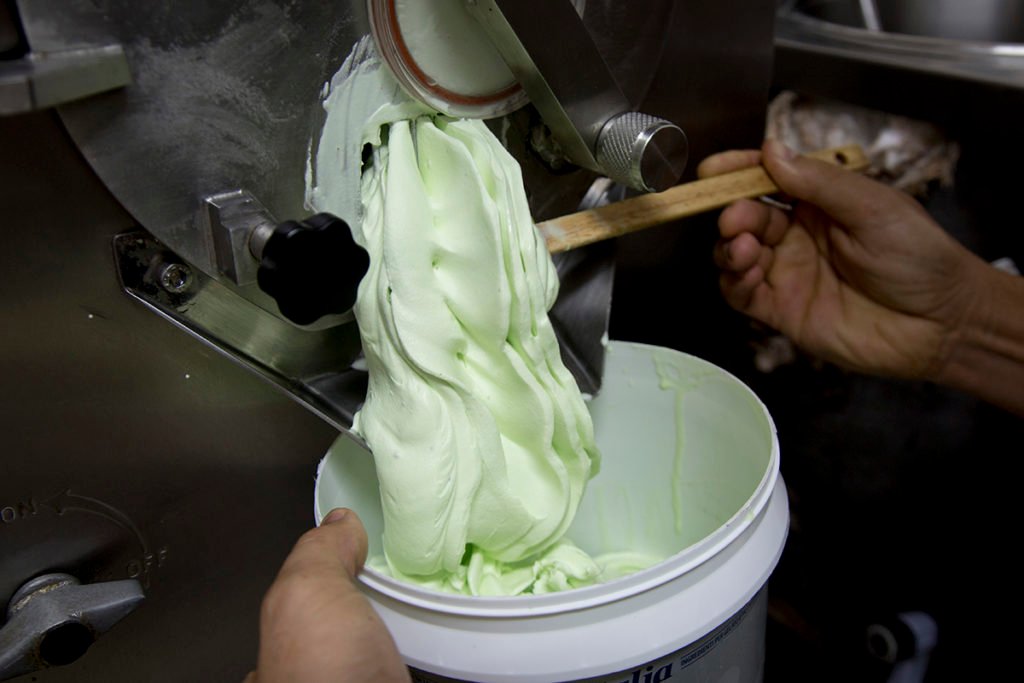 When 30-year-old Antonio Camacho created the Montefreddo ice-cream parlor, which he defined as a project among friends, he had already had several experiences in the gastronomy, entrepreneurship and marketing areas. In Mexico, he acquired experience in sales management and business structuring, and together with his sister, he ran the BurnerBrothers cake and pastry store for five years.
Montefreddo, located on the capital's San Rafael Street, offers an informal concept regarding décor and its offers, in addition to excellent customer service. "Customers are comfortable with this: just as they can sit down for coffee or to enjoy a cake or pastry, they can also order an ice cream at the counter and leave," Antonio explains.
This guarantees a swift and dynamic service in this busy area of the Vedado neighborhood.
How practical is Montefreddo's location, near the University of Havana and other tourist sites?
In my experience, location is an important factor but it is not decisive in the final management of the business. It is true that in this case, in particular, the location offers many advantages, especially because of the flow of people. In the first days of this year, we conducted a simple statistical study among our customers, and about 50% are university students. That helps us define a market guideline.
What are the advantages of establishing an ice-cream parlor in Cuba?
The ice cream market in our country has quite predictable characteristics. The tropical conditions favor its commercialization and, in addition, there isn't any major competition. The name refers to an Italian town with a very particular ice cream culture, different from ours. We thought that this name would be unique, as selling gelato and making reference to the Italian language is something that works commercially.
How did you achieve the balance between quality and price?
It's achieved with a lot of study, preparation and training in this world. Also, a commitment to the original formulas and quantities. The ice-cream parlor is an established science and includes recipes, balance, nutrition tables to obtain specific values, creaminess and flavor. My sales concept is to try to ensure a competitive price but never by impinging on the quality factor. Success lies in that connection or combination.
What's the elaboration process for the products you offer?
We follow well-known international preparation methods, especially traditional French pastry and typical North American sweets, but our greatest success or contribution has been the adaptation of these recipes to the ingredients available in Cuba. That also constitutes our hallmark. Some of them include brownies, cheesecakes, lemon pie and chocolate chip cookies.
In the case of the ice cream, we produce it here and, unquestionably, the flavor we most sell is chocolate. Others which are tremendously popular are Nutella and Banana Split, an ice cream with a banana milk base, salted caramel and fudge.
You promote a training program for your workers. What is it and how much has it contributed to your success?
One of the aims at Montefreddo is to train the sales people who work here, the majority of whom have no experience in the sector. That is one of my functions and, I must say that our workers have a high level of education and modesty. Many of them are graduates in engineering, economics and accounting.
In addition to financial gain, they are motivated by the friendly atmosphere, good relations, learning and, what I call the level of specialization. They have aspirations and opportunities to grow within the business, including reaching administrative positions with better salaries. This harmony within the business allows me to focus my energy on other issues. In my view, if this doesn't exist in a venture, then you are on the verge of chaos all the time.
With the statistical study you mentioned above, you were able to determine who visited the establishment and the times that they did. But how do you evaluate the popularity of the products?
"I urge my sales people to ask customers and, also, for customers to offer their recommendations. In this dialogue, it should be made clear that we work for them, which is different from "the customer is always right." It is important to listen to them and, again, respect the quality guidelines."
In a year, Montefreddo has exceeded the expectations and forecasts of its owner. Since 2012, when he opened his first business, Antonio Camacho has experienced a remarkable learning process that now inspires his team.
The adaptation of international recipes to the ingredients available in Cuba, the commitment to the original formulas and quantities, and the training programs for workers, constitute the identifying hallmark of this business and the key to its success.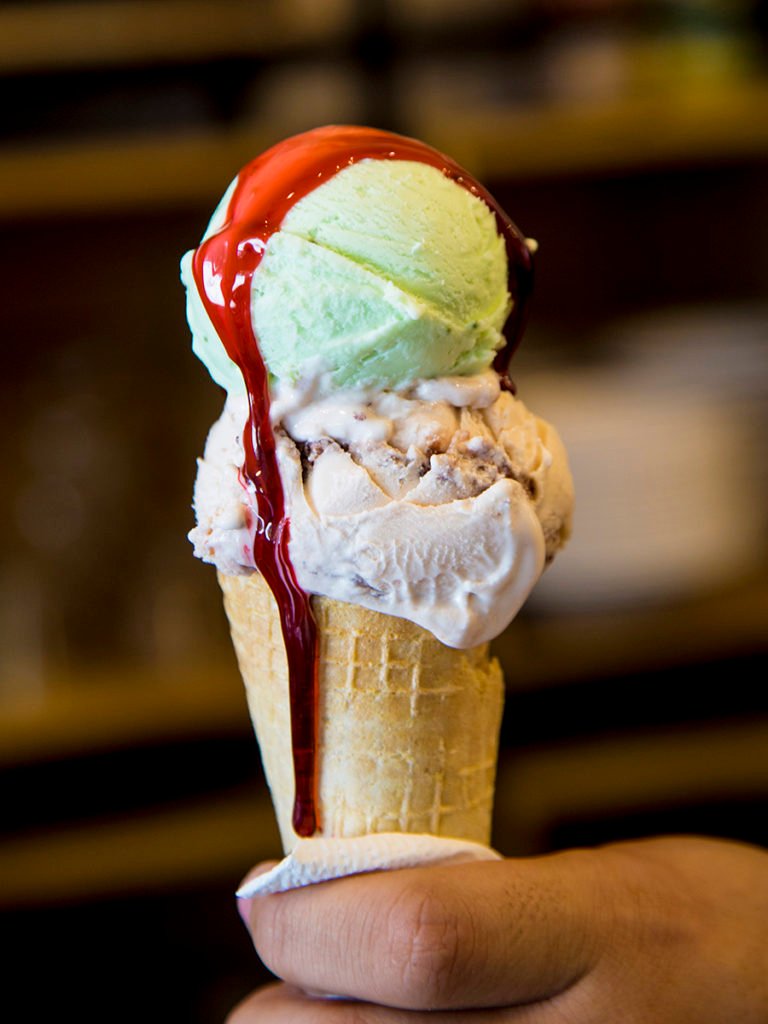 Read more La Entrevista