Home delivery: Another alternative so you can stay at home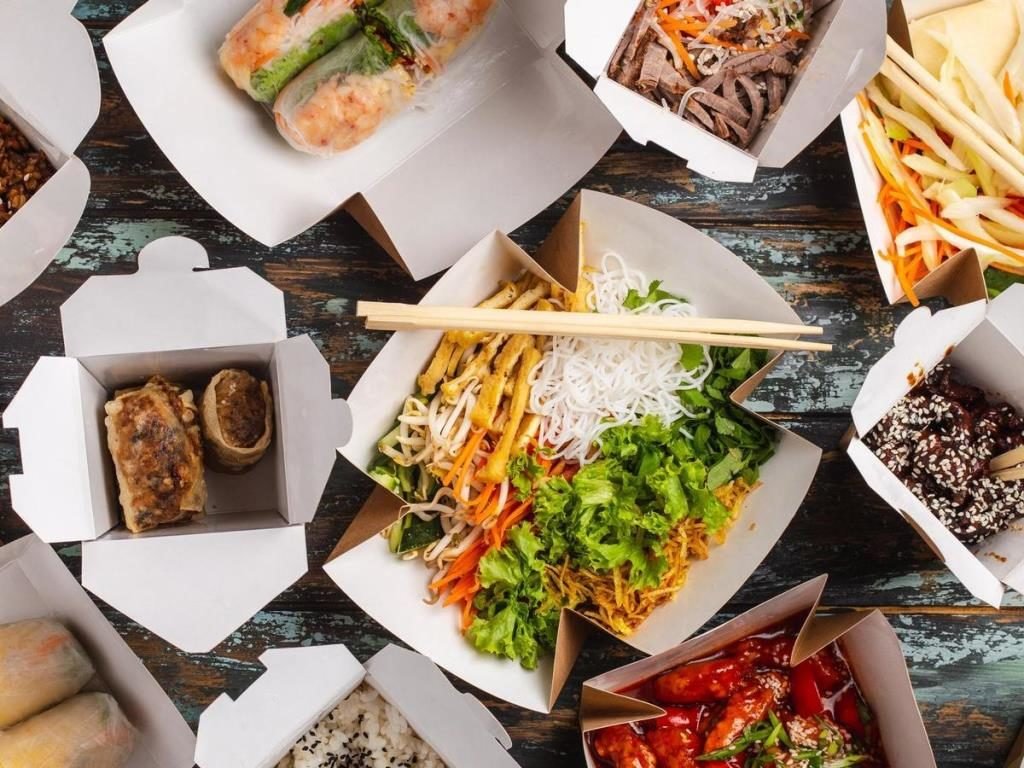 Many gastronomic ventures have home delivery incorporated into their services. However, in the last month this function has increased due to the presence of the COVID-19 virus.
While the health authorities recommend staying home, entrepreneurs have devised ways to get ahead. The CubaEmprende private sector training and consultancy project advises that "if you are self-employed, it is time to prepare your business and find creative solutions to the coronavirus crisis." As such, an alternative for many cafés and restaurants has been to reinforce or incorporate home delivery services for the first time. This solution has contributed to the care that we must take at this time.
Orders are made at home through WhatsApp groups, Messenger, or through the online platforms that were already implemented by these businesses. In most cases, restaurants and cafés do not have their own delivery staff, so many have hired couriers to take orders to their customers.
Te lo lleva Cuber is one of the most sought-after WhatsApp groups at the moment. Every morning, its administrators send the offers of the day and the areas to where they will be delivering. Each client places their order and that's it, they can have agricultural products brought to them without having to leave home.
Among the places that this new service also includes is the Mío & Tuyo bar-restaurant in Havana, offering a range of drinks and meals delivered to your door. Now customers can enjoy the bar in their own homes. The drinks offered include a 40% discount on the bar prices and iconic snacks are also offered.
The AlaMesa app, which offers menus, addresses and contacts of restaurants and cafés throughout Cuba, has also implemented a home delivery service with payment available from abroad. The app offers the possibility of a wide range of home delivered meals, through cooperation with other ventures that are responsible for the deliveries. One of these businesses is Mandao.
The Mandao courier company works to deliver all kinds of products to customers' homes. From the food of restaurants such as Fumiyaki, Gelato, Rita & Champagne, Rey & Gaby, to many others.
The venture has branched out, as together with Juanky's Pan, Mandao is now helping to deliver food to vulnerable elderly people in the municipality of Marianao. The joint idea with the Municipal Government has greatly helped those who need it most.
Other businesses have come up with similar initiatives. Crystal restaurant, in the municipality of Cotorro, also began delivering meals to the elderly of that area as soon as the virus arrived, so that they would not be forced to leave their homes in search of food.
With the suspension of public transport in the country, it is even more difficult to get to the businesses that still remain open, which is why home deliveries have become so popular. Electric motorcycles have become another solution to the crisis, and have joined the delivery efforts.
One example are the guys at the Club de Motos Eléctricas de La Habana (Havana Electric Motorcycle Club), who have joined the initiatives of some private ventures to voluntarily offer food to vulnerable sectors of the population.
The will of the Cuban State to protect the private sector has been demonstrated under the present circumstances. Minister of Finance and Prices, Meisi Bolaños Weiss, declared recently that the owners of private businesses that suspend their activities will be exempt from tax payments.
Likewise, she added that monthly tax contributions would be reduced by 50% for those gastronomic services that are still open. Also announced was the reduction to a single monthly contribution as a minimum balance in taxable bank accounts, while credit payments will be halted, and the debt restructured.
Globally, the courier business has prospered and has become one of the few ventures that has been able to continue in the face of government moves to close public premises. This new stage that the world is experiencing has shown that entrepreneurs, whenever they set their minds to it, will always find a way to get ahead and also contribute to society. Thinking up new alternatives that ensure the continued prosperity of your business and also those around you, is an option that has shown that working together can make us much better.
Read more Pitch